Become a member through December 2019.   Download the form above and bring a check to our next meeting, Tuesday, October 9th @ 7pm.
(doors open at 6:30) Maybe even GIFT a membership to a loved on the HOLIDAYS are right around the corner!
Download the form above, fill it out with attached check, and send it to or bring it to our next meeting.    Join now and your membership is valid through December 2019
DCSB: PO BOX 313, Seal Beach, CA 90740
$100 lifetime member
$50 family member
$35 individual member
$20 student member
Extra Donations are always welcome and greatly appreciated! It costs us $75.00 to rent the room and then additional for insurance.
OUR NEXT MEETING IS TUESDAY, OCTOBER 9TH @ 7PM. 
Support We Care Los Alamitos. Prevent homelessness. Bring $10 Gift Cards to any grocery store to our next meeting.
With our next meeting right around the corner, we'd really love some help.

Bring Cookies.
Bring Fruit.
Bring Snacks.
Help us set up tables or put away chairs.
Just do something to help us.
Sign up below.
GET INVOLVED AND GET THESE CANDIDATES ELECTED
48TH CONGRESSIONAL 
HARLEY ROUDA
Click Here to volunteer with Harley Rouda's campaign.
72ND ASSEMBLY
JOSH LOWENTHAL
www.JoshLowenthal.com
34TH STATE SENATE
TOM UMBERG
https://www.umbergforsenate2018.org/
OC SHERIFF
DUKE NGUYEN
http://www.nguyenforsheriff.com/
SB CITY COUNCIL – DISTRICT 1
JOE KALMICK
www.joekalmick.com
UPCOMING EVENTS
Harley Rouda: Phone Bank: Every Wednesday 6 – 8 @ Panera on Seal Beach Blvd: just show up with a tablet/phone
Phone Bank: Every Thursday 5:30 – 8 @ Suzy's contact: suzyhutton@verizon.net
Canvass: Every Sunday @ Suzy's contact: suzyhutton@verizon.net 
Canvass: https://events.mobilizeamerica.io/roudaforcongress/
Josh Lowenthal: Phone Bank: Every M- TH 2 – 8 Canvass: S/Sun 10am – 4pm @ 2365 Seal Beach Blvd, Ste101 – just show up
Tom Umberg: Phone Bank: 4 – 8 pm; Canvass: Every S/Su 2 – 8 @ 12914 Harbor Blvd. Garden Grove: just show up
Voter Registration: Every Sunday 9 -12 @ Farmers Market w/ Yes We Can Long Beach Dem Club – just show up
Marlys Davidson: Canvass: Every weekend email: donnaartukovic@earthlink.net
Olaina Anderson: Canvass: Every weekend email: olaina@olaina4schoolboard.com
Joe Kalmick: Meet and Greet:  October 11 and 18th – 6:00pm – RSVP: info@joekalmick.com

A woman casts her vote at a polling station inside the Alhambra Fire Department in Alhambra, Los Angeles County, California on June 5, 2018. (Frederic J. Brown/AFP/Getty Images)California voters will be asked to decide on 12 measures in November's election, on topics ranging from housing to health care to taxes.
The Secretary of State's office certified the final list of ballot measures on Thursday, after a series of last minute deals scrapped potential ballot measures on lead paint cleanup, local taxes, and internet privacy.
Here's what Californians will see on their ballot in the fall:
Housing Bond: As part of last year's legislative push on affordable housing, state lawmakers placed this $4 billion housing bond on the ballot. If passed, the state will issue bonds that will largely fund the construction of low-income housing. Another billion will go to the Cal-Vet Loan Program, which provides home loans to veterans in the state.
Homeless Bond: In 2016, the legislature approved a $2 billion bond to fund new housing for homeless Californians, using money from a tax on millionaires. The bond has been held up by a legal challenge that contends that the money was originally earmarked by voters for mental health services. If approved, this measure will resolve the legal question and allow the money to be spent on housing.
Rent Control: This measure would free California cities to expand rent control by repealing the Costa-Hawkins Rental Housing Act. For more than 20 years, that law has blocked cities from placing rent control on new buildings, and allows landlords to reset rents to market rate prices once a rent-controlled apartment is vacated.  The initiative is being pushed by the AIDS Healthcare Foundation, after a bill to repeal Costa-Hawkins failed in the legislature earlier this year.
Expand Proposition 13: When voters passed Prop. 13 in 1978, it rolled back property taxes and placed a cap on annual property tax increases until the property was sold. That keeps taxes relatively low. A typical longtime homeowner who sells his or her home and buys a new one in California often sees their property tax bill skyrocket, since it's based on current market value. This measure, backed by the California Association of Realtors, would allow some homeowners to take their existing tax savings with them to the new property they buy.
3 Californias: Venture capitalist Tim Draper's ballot measure would divide the existing state of California into three new states with roughly equal numbers of people. Draper, who also backed a previous effort to divide California into six new states, has spent nearly $2 million on this one. Even if voters pass the measure in November, it would still face formidable legal and political hurdles. Congress, the President and the State Legislature — not to mention the courts — would also need to approve it.
Gas Tax Repeal: In 2017 Governor Jerry Brown signed off on legislationincreasing California's gas tax and vehicle fees to fund transportation improvements. The measure was projected to raise about $5 billion a year for 10 years. But the increased taxes angered Republicans who said there were other ways for the state to fund road repairs. They launched an effort to place a repeal of the tax on the November ballot. Now voters will decide whether to keep the increase or reject it.
Water Bond: In June California voters approved a $4 billion bond that included money for water infrastructure and flood protection projects. In November they'll get to decide if the state should spend an additional $8.9 billion on water projects. The November water bond would provide money for drinking and waste water treatment, groundwater sustainability and conservation programs among others.
Daylight Saving Time: Approval of this proposition would move California closer to being the first state with year-round daylight saving time. Proponents argue that more hours of daylight in the evening will mean fewer car accidents and more time for Californians to exercise outdoors. If the measure passes, the legislature would have to approve a bill to make the change official, and also gain a waiver from the U.S. Congress.
Farm Animal Confinement: In 2008 voters approved Proposition 2, which prohibited farm animals from being confined in crates that did not allow them to to turn around freely, lie down, stand up, and fully extend their limbs. The 2018 proposition would ban the sale of meat and eggs from veal, breeding-pigs and egg-laying hens unless the animal's enclosures met specific square-footage requirements. For instance, meat from veal could not be sold if the animal was kept in an area with less than 43 square feet of usable floor space per calf.
Children's Hospital Bond: This measure would allow the state to issue $1.5 billion in bonds to fund improvements at the state's 13 children hospitals, as well as other hospitals that serve children in California. Those improvements could include new construction, expansions, remodeling, or refinancing of the hospital sites.
Dialysis Regulations: Health care unions are backing this measure that would cap the profits of companies providing dialysis, or blood filtering, for patients with kidney failure. The measure sets a baseline for the cost of the treatment, and then caps the companies' profits at 115 percent of the cost of care. Any revenue above that threshold would have to be sent back to private health insurers.
On-Call Breaks for Paramedics and EMTs: A 2016 State Supreme Court ruling found that requiring workers to remain on-call during their meal and rest breaks (a common practice among ambulance workers) was unconstitutional. This ballot measures seeks to codify that past practice and requires private-sector EMT workers and paramedics to remain on-call throughout their work day.
https://www.kqed.org/news/11677374/here-are-the-12-statewide-measures-on-californias-november-ballot
LOS ALAMITOS UNIFED SCHOOL DISTRICT BOND MEASURE GFocus on Los Al High School 
Impact on taxpayers
Measure G requires 55 percent of the vote to pass. If passed, property owners would see a tax increase of an estimated $30 per $100,000 of assessed property value. It would not be based on a property's assessed market value, according to LAUSD. Property owners in the district would be affected which includes Seal Beach, Los Alamitos, Rossmoor, Surfside, and small portions of Cypress and Long Beach. Residents of Leisure World, the gated retirement community in Seal Beach, will not be impacted if Measure G passes, according to Dr. Kropp.
"Our schools are assets that belong to our whole community," said Diana Hill, a member of the Board of Education of the Los Alamitos Unified School District who voted in favor of placing Measure G on the ballot. "Not only do high quality schools add value for property owners, they also are used by the community as parks and for recreation," Hill wrote in an email this week. The Board voted to place Measure G on the ballot in June. The vote also included stipulations for oversight and rules on how Measure G money can be spent. For instance, Measure G funds cannot be spent on administrators' salaries or pensions.
If Measure G passes, an independent oversight committee made up of community members will be formed and tasked with making sure money is spent as authorized. Annual audits will be required. LAUSD is also required to budget money for facilities and maintenance to help prevent the need for a future bond.
In 2008, voters approved an LAUSD bond measure for a $126 million, which garnered the district an additional $30 million in matching funds from the State of California, according to Dr. Kropp. Passage of Measure G could also unlock matching funds.
Reaction to Measure G
Lisa McClellan, president of the Los Alamitos Educators Association, the teachers' union for the district, said the union endorses Measure G and its goal of modernizing district campuses. "For the continued success of the district to be able to meet the needs of the students of today and tomorrow, we need to have updated facilities," McClellan wrote in a text message. "The most important thing residents need to know about Measure G is that all the funds will stay local and go directly to supporting, modernizing and improving our already excellent school district," said David Locke, co-chair of Residents for Excellent Schools, a group that has raised $25,000 to campaign for passage of Measure G.
There is no formally organized campaign against the bond measure and no argument against it appears on the Orange County Registrar of Voters online voter guide. An argument in favor of Measure G was signed by Seal Beach Mayor and District Three Councilman Mike Varipapa. To see the text of Measure G, visit: https://www.ocvote.com/fileadmin/user_upload/elections/gen2018/measures/Los_Al_USD_-_FT.pdf
SEAL BEACH MEASURE BB
1% SALES TAX INCREASE
INFORMATION ON MEASURE BB
September 19, 2018
Dear Resident,
One of the most significant challenges for any public agency, including Seal Beach, is the rising cost of keeping residents safe.  Our fire, police, and marine safety personnel have an ever increasing demand on the quality and frequency of the services they provide.  Balancing critical services while maintaining key infrastructure has become a serious budgetary issue that has arisen due to declining revenues and escalating costs.  This financial dilemma poses great risk to the quality of life that residents and visitors have come to expect and enjoy.
The City continues to suffer from the fiscal instability caused by sources of revenue that are either declining, or not growing enough to fund the necessary level of essential City services.  The State of California has taken local revenue from the City of Seal Beach and other cities on a regular basis over the last 20 years to solve the State's fiscal problems, without any concern of the impact on local government services that our residents, businesses, and visitors need.
During the budget adoption process for FY 2017 – 2018, outside regulatory agencies and the State legislature created significant challenges associated with bringing a balanced budget to the City Council. Specifically, there was great concern about the increasing costs related to critical public safety services, retiree health, insurance, homelessness, the costs of improving infrastructure, pension liability, and complying with clean water mandates, as well as changes to the prevailing wage requirements for certain types of public works contracts.  Consequently, the City Council adopted a budget for FY 2018-2019 with an operating deficit.
To make Seal Beach more financially secure for the future, the City Council unanimously approved placing a sales tax measure – Measure BB – on the November ballot.  Measure BB is a prudent and sober recognition of the City's current financial condition and the prospect that this condition can worsen without additional, stable sources of local revenue.  Recently, City staff presented a Five Year Financial Model to the City Council and the public.  The financial model revealed that without a viable and dependable revenue solution that Sacramento cannot take away, the City's structural deficit will continue to increase as expenses rise at a pace greater than the revenue base can support.
Let's look at where our sales tax goes.  The current sales tax rate for Seal Beach is 7.75%.  If you were to spend $100 then $7.75 would be distributed as follows:
If approved by the voters, Measure BB will increase the sales tax rate from 7.75% to 8.75% and is estimated to generate approximately $5 million in new transaction and use tax (sales tax) annually.  For each $100 spent on taxable items in the city, the City would generate an additional $1.00 that would stay in Seal Beach. In other words, the City would maintain local control and the State would not be able by law to take these funds.
The population of Seal Beach is approximately 25,000.  There are over 700 registered businesses in the City and these businesses serve a visiting population of approximately 2,000,000 each year.  The visitors to the City would pay their fair share of the new tax, helping to offset the cost of the services they use.
Should Measure BB pass, it would be administered by the California Department of Tax and Fee Administration, formerly known as the Board of Equalization, in the same manner as the City's existing sales tax.  The new revenue would be separately identified when remitted to the City and would be placed in a separate revenue account, which will be independently audited.
The City is at a financial crossroads.  In November, the voters of Seal Beach will determine the financial path of the City and in doing so will shape our town for generations to come.  We ask that you take the time to consider what future you want for Seal Beach, weigh the potential outcomes, and on November 6th please vote and let your voice be heard.
As always, we welcome and need input from the community.  If you have any questions or concerns regarding Measure BB or any other matter, please feel free to contact me at (562) 431-2527 or via email atjingram@sealbeachca.gov. The City's website is also a great resource for information –www.sealbeachca.gov. Thank you for taking the time to read this important message and for your support in continuing to make Seal Beach such a great community.
MEASURE BB BALLOT INITIATIVE INFORMATION:
LOCAL RESIDENT ROBERT GOLDBERG'S ASSESSMENT 
Dear Friends & Neighbors,
I am strongly supporting the proposed 1% sales tax increase on November's ballot. Our budget is currently in very bad shape with a "real" deficit of somewhere between $2.0 and $2.5 million. By "real" deficit, I mean one that is not offset by pulling any one-time or short-term financial "rabbits out of the hat." My tracking of the budget numbers over the years indicates that we have had a "real" deficit since July 2016. This has grown in size as costs (most of which are not under Council control) have increased faster than revenues. Now we have run out of rabbits and are spending down our reserves.
If Measure BB does not pass, and the City does not raise millions through some other tax, a budget forecast model that I recently completed predicts that our deficit will balloon up to $3.4 million within four years. During the same time, our reserves will drop from about $13 million to about $4 million(compared to a recommended level of about $24 million). This $4 million and the $4.4 million we now have set-aside for a new swimming pool might keep us afloat until 2025 or so, but then there is a real possibility of going broke and not being able to "meet payroll."
If you have heard enough and are going to vote for BB, no need to read further. However, if you are still not convinced, then I invite you to take a look the attached budget forecast model. It is an interactive tool that allows you to enter your own predictions for future inflation, revenues, and expenditures. You can try doing things like cutting staff positions and freezing salaries to see if this solves the problem without a tax increase (spoiler alert – it doesn't in any realistic scenarios).
The budget forecast model is similar to one that was recently created for the City, but which unfortunately has not been made available to the general public. Given this limitation, I have spent months working on my own because of how potentially informative such a model can be. For example, you can enter your preference for the size of our police force, and then see if we can afford it. This may seem like an odd question given the potential of $5 million in new revenue from a sales tax increase. However, $5 million is not as much as it seems after considering the size of the real deficit, and the ongoing trend of costs going up at a faster rate than revenues. This trend will continue even if Measure BB passes. So for example, my model predicts that if we keep the total number of police at the current level of 35, we will have quite a large budget surplus of $2.8 million next fiscal year. However, this is predicted to dwindle to $900,000 by fiscal year 2022-23. Assuming that the Council does not want to ask voters for more money before then, this predicted surplus would allow the immediate hiring of a few more police officers, but perhaps not as many as some would like.
I would also encourage anyone who is interested in budget questions such as how much we spend a year on various things (salaries, pensions, fire services, contractors, etc.) to take a look at the model. The model includes data that I extracted from the current and several recent budgets. Most of the results are as expected, but there are a few surprises. For example, I was surprised to see annual cost increases that significantly exceeded inflation for services from the West Comm 911 call center, and surprised as well to see much larger increases in what we pay for information technology services/equipment. Another surprise was that total costs for miscellaneous "Contract Professionals" (not counting those working on construction projects, legal services, or info tech) have been flat over recent years.
The attached model is "Version 3.0″ Only a handful of people saw earlier versions to give me feedback. Version 3.0 is for general distribution, so please feel free to forward it. I would greatly appreciate further feedback including, of course, any suggestions for improvement or correction of errors. I would also like to encourage users to send any comments on their predictions for inflation, revenues, and expenditures. If I get enough good suggestions, maybe there will be a Version 4.0.
The model does require that you Microsoft Excel. If your display screen is only 15", set your "zoom" to 85% and everything should be visible.
Enjoy and Vote for Measure BB!
Have you gotten yours today? So far we have distrivuted over 10,000 door hangars. Thank you to our amazing volunteers and walkers.
If you live in Seal Beach, Rossmoor or Los Alamitos, keep an eye out, your should take this to the polls or bring it with you November 6th.
School board flooded with protesters
LAUSD Board hears stories of racism in school
Ted Apodaca
–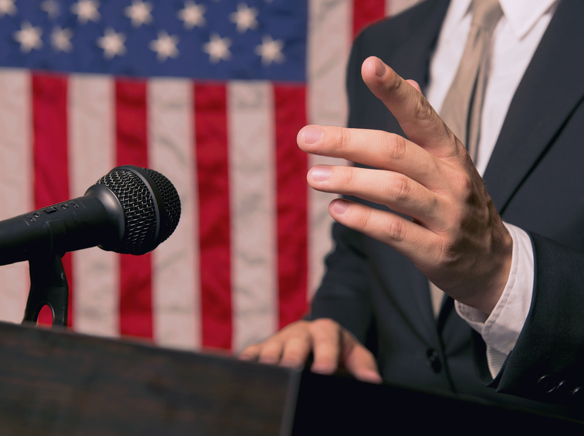 Dozens of speakers shared their stories, fears and admonishments with the Los Alamitos Unified School District Board of Directors regarding what many said have been long-standing issues of racism and bigotry within the school district for years at the board's meeting on Sept. 25.
Speakers included parents, students and teachers, some of whom shared personal experiences of racism. The district has been under fire in the past few weeks, stemming from a Facebook post by McGaugh Elementary Principal Roni Ellis-Burns in which she called former NFL player Colin Kaepernick and "anti-American thug," for his kneeling during the national anthem as a protest against police brutality among minorities.
The issue was inflamed when Los Alamitos resident and Chapman University Journalism Professor Susan Paterno wrote an opinion piece in USA Today, that not only criticized Ellis-Burns, but took the Los Alamitos City Council, school district and essentially the community to task for long-term racism that has gone unchecked.
After listening to all the speakers, board members assured attendees that these issues would be addressed. Superintendent Dr. Sherry Kropp, had also shared information she had obtained at a parent meeting at McGaugh Elementary, on Sept. 17.
"I've heard you loud and clear," Board President Jeff Barke said. "It's time for action … action is what we will get."
Board member Megan Cutuli addressed the attendees and speakers, and had trouble keeping her emotions in check, saying that what she had heard broke her heart. She assured people that the board was taking the issues very seriously.
"This has opened my eyes, we have work to do," Cutuli said.
But some of the speakers expressed skepticism about how much was known and for how long. The opinion by Paterno had pointed out reports going by to the '90s about issues such as Nazi skinhead flyers being placed in lockers at the high school campus.
"Pretending like you guys didn't know that racism was out of control at our high school, is ridiculous," Ann Saks told the board during her speaker time.
Other speakers included students of color, who shared experiences of racism within the district. Some said they had experienced some form of bigotry at all levels of school. One black student said that just this year, she was greeted at high school, with the N-word. The student said that another student had greeted her simply by saying "Hi [N-word]."
Dwight Radcliff, a parent of a high school student, said that students of color often don't feel safe at school. But Radcliff added that he is also aware of instances where bigotry and insensitivity has hurt LGTBQ students and even students with disabilities. And he stressed the frequency of the acts.
"It's not just a random occurrence," Radcliff said.
During her report to the board, Dr. Kropp outlined some of the ideas that the district is discussing at ways to address the problems. She also noted that after the post by Ellis-Burns, she fielded hundreds of emails and held the parents meeting at McGaugh. Kropp said that after communicating with community members and holding the meeting, she felt the district had failed part of its obligation to the community. And that part of the mission statement the district strives for, was not true. But Kropp was also hopeful that these instances can lead to change.
"We have to use this as a catalyst to do better," Kropp said.
A community group called Los Alamitos Community United, started a petition after the Ellis-Burns posting, asking the district to take action to address the problem. A couple of speakers spoke in defense of Ellis-Burns' right to free speech. It was also noted that teachers in the district have posted political rants, some with profanity, and that if Ellis-Burns was fired, or disciplined, those teachers should also be disciplined.
But Barbara Farrell, who helped start the petition that gathered nearly 2,700 signatures, pointed out that the petition did not call for Ellis-Burns to be fired. It demanded that the district enact diversity and inclusion training for teachers and leaders, as well as advancement of a multi-cultural, anti-bias curriculum and creation of an equity, diversity and inclusion task force within the district.
"They want to change the tone in the schools," Farrell said of the petitioners.
The main complaint against the post, was regarding the use of the word "Thug."
One speaker noted that the word might not have the same connotation within all racial groups. But those who took offense to it say that it's use has a racist tone when describing an African-American who was peacefully protesting. Another speaker pointed out the literal definition is "A violent criminal."
Los Alamitos High biology teacher, Eddie Courtemarche, added that while freedom of speech is important for both language that is popular and unpopular, there are boundries.
"Racially insensitive, coded language, such as the use of the word 'thug' to describe and African American, has no place in education," Courtemarche said.
Jessica Riegert, also spoke to the board regarding the lack of communication and collaboration between schools and administration which may have contributed to the issues. She invited board members to visit the school more to work with teachers and school staff in changing things.
"I think we can all agree, there is no dialogue," Riegert said.
Drew Sells added that the current problems, and the changes need to correct them rest on many shoulders.
"As a district, we need to get better at self reflection," Sells said.
The district did agree to the terms of the petition, and is beginning the process of forming a task force to come up with a plan for addressing the issues.
Community members say they will be insistent on different points of view within the task force. Cola Greenhill-Casados, a mother of a high school daughter, said that this issue is bigger than all of us and that there has to be change.
"That task force needs to be incredibly diverse," Greenhill-Casados said.
Plans in the works
In a follow up to the meeting, the district and school board stated that a task force will be formed to provide direction on where the district will go moving forward. Kropp said that she is meeting with small focus groups to determine how the task force will be formed and that is needs to be a diverse group, that represent all schools and stakeholder groups, and that it should include include experts.
"Our schools are the heart of a community, which encompasses a wide range of people and perspectives. As educators, we have an obligation to those we serve to be informed, thoughtful, and respectful in our words and actions. We also have the upmost responsibility to do whatever we can to ensure all students feel safe, welcome, supported, and valued in our schools. We always appreciate hearing from students and staff about their experiences so that we can use this information to continually improve," Kropp said in a statement.
Barke also added after the meeting that the board is committed to providing a culture in which all students can thrive in a diverse society.
"We are grateful for the input and the involvement of so many of our families and community members who want to be part of the solution. The School Board will not stop until all students feel safe, welcome, supported, and valued in our schools," Barke said in a statement.
Marlys Davidson, a former teacher and candidate for the LAUSD School board, said that the district needs to get to a point where differences are celebrated. She also stressed the need for input from a diverse group will be vital to the process.
"We need people who are experiencing it," Davidson said.
SEAL BEACH, ROSSMOOR AND LOS ALAMITOS  ARE UNIQUE COMMUNITIES. WE HAVE LOCAL PAPERS. LET US USE IT TO EDUCATE PEOPLE. CONTRIBUTE.
CONTACT THEM BELOW. Do you want to know more about what is going on with Seal Beach government? Seal Beach is special in that we have a publication that informs its residents. Let us find a  real purpose for it.
http://communitymediaus.com/contact-us.php
Email these editors to get your stories published:
News Enterprise Editor Ted: editor@newsenterprise.net
Sun News Paper Editor David: editor@sunnews.org
Join our Facebook page, Twitter handle. These platforms allow us to have open discussions amongst our Club attendees and members. Click on the icons or links below to join.
As always, please forward this email to anyone who might appreciate it.