Next Meeting is August 14th @ 7pm. 
DCSB LOCAL EVENTS:
*DCSB needs VOTER Registration LEADERS for Seal Beach, Rossmoor and Los Alamitos through November.
Your responsibilities would be to: organize events in your designated community (find local volunteers) with the required materials (ie. BYO tables, chairs; DCSB provides forms etc. VR materials and initial training), and have as many events as you'd like. Ideally at local concerts, movies in the park or anything of the sort.
Please email: DemocraticClubOfSealBeach@gmail.com if you are interested.
DCSB Volunteers wanted now for….
VOTER REGISTRATION/OUTREACH
JULY 8TH, SUNDAY
HOSTED BY:
YES WE CAN DEMOCRATIC CLUB AND DCSB
Location: Marina Farmers Market – Long Beach
Time/Dates: 8:30 AM – 12:30 PM
SIGN UP HERE: http://signup.com/go/Rgjomin
VOTER REGISTRATION – OC FAIR
OC FAIR
AUGUST 10TH, FRIDAY
HOSTED BY:
DEMOCRATIC CLUB OF SEAL BEACH/DPOC
Location: OC Fair Ground
Time/Dates: 12:00 pm (noon) – 11pm (Min. 2 hour shifts)
Please sign up here: http://signup.com/go/aLHUTak
IMPORTANT DOCUMENTS
OC FAIR LOCATION
DPOC BOOTH LOCATION
OC FAIR – DPOC RULES
Note: All volunteer names need to be processed to clear Megan's Law requirements so it's important we get started as soon as possible. Please use your full names when signing up ,as they appear on the voter rolls and include a middle name or initial.  Each volunteer will receive a free ticket to the fair and free parking pass. (Adams Parking Lot)
Seal Beach City Council deadlocks to deny oil revenue contract
Jeannette Andruss
June 16, 2018
The City of Seal Beach's search for new oil revenue is off, again. After a somewhat heated debate at the June 11 City Council meeting, the Seal Beach City Council voted two to two, twice, effectively turning down two different motions to approve contracts to seek out new oil revenue.
The failure to approve a plan to secure new oil revenue came at the start of a meeting where the city's dire finances were laid bare. On Monday, the city council also voted to adopt a budget with a roughly $400,000 deficit and put in motion plans to place a sales tax hike on the November ballot.
The contract city staff presented to council for approval was with Greg Kirste, principal of Municipal Petroleum Analysts or MPA. The contract tasked MPA with finding new sources of revenue from the oil industry. Kirste would have received a 15 percent contingency fee on any new one-time or ongoing revenue he identified that the city collected. At the meeting, Kirste told council members more research needed to be done. In the past, he has estimated there is up to $20 million owed to the residents of Seal Beach by oil companies in the form of unpaid taxes, fees or other payments. The city had two previous contracts with MPA in 2013 and 2014 and around that time MPA secured $216,000 in payments from the oil company BreitBurn."85 percent of something is 100 percent more of something that we didn't have," Seal Beach Finance Director Vikki Beatley told council members when presenting what she called the "no-cost agreement." She called it a "good contract for the city" because she said Kirste would only be paid when revenue comes into the city.
Read Full Article Here: https://www.sunnews.org/seal-beach-city-council-deadlocks-to-deny-oil-revenue-contract/
City adopts budget with slimmed-down deficit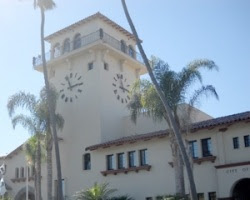 The Seal Beach City Council adopted an unbalanced budget for the 2018-2019 fiscal year but it's hoping a one percent sales tax hike will be approved by voters in November to ensure future budgets are balanced.
At the June 11 meeting, council members voted unanimously to adopt next year's budget with a roughly $89,000 shortfall. That shortfall increases to around $400,000 when you include the cost of two new police officers whose first-year salaries are being paid for with a one-time loan from the city's designated swimming pool fund. Still, the $400,000 is a drop from the roughly $830,000 deficit that was projected before Monday's council meeting. Why is there a budget deficit? According to city staff, the city is paying more for fire services, insurance and pension payments while sales tax revenue has been flat and utility users tax revenue has dropped.
City staff and council members were able to ease the deficit with some last-minute cuts atMonday's meeting most notably the reduction in the city's senior transportation service. Council members voted to cut the city's Dial-A-Ride service from five days a week to three days a week and reduce the hours it operates on those days. Also slated for elimination comeDecember 31 is the Thursday Shopper Shuttle which transports seniors to shopping areas in town. The daily Senior Nutrition/Shopper Shuttle is not impacted by any cuts. City staff estimated the cost savings at $56,000.
Public Comment:
A bright spot in the bleak budget picture came from resident Dr. Robert Goldberg, a longtime budget watcher in town. During public comment, Goldberg said he found an extra $666,000 in the city's current fiscal year budget, which translates to a boost to the general fund operating budget. Finance Director Vikki Beatley confirmed Goldberg's calculations but wouldn't provide an exact surplus amount. She said the money was overlooked due to some reconfiguring of money in the Capital Improvement Program. Beatley cautioned that while the cash does represent extra money "in the bank" it does not impact the shortfall the city is facing for fiscal year 2018-2019 which starts on July 1.
Read Full Article Here: https://www.sunnews.org/city-adopts-budget-with-slimmed-down-deficit/
Council approves new fee increases for city services
Jeannette Andruss
It will soon cost you more to buy a city of Seal Beach parking permit. Same goes for paying for a pet license. And get ready to pay a $3.50 transaction fee to use a credit card to pay for a city service or bill.
These are just a few of the fee increases that are part of the Cost Recovery Schedule unanimously adopted by the Seal Beach City Council at the June 11 council meeting. Most of the fee hikes take effect July 1.
"We can no longer be afraid to charge the actual full cost of providing the service," City of Seal Beach Finance Director Vikki Beatley said when presenting the new fees to council members for consideration.
She prefaced that by saying there is a sentiment that government needs to be run more like a business and in order to accomplish that the city needs to charge what it costs to provide services.
"Fortunately, there's no profit motive in government, so we cannot charge any more than the reasonable cost for providing the service," Beatley said.
One example Beatley brought up was false alarm fees. When a residential or business alarm sounds, two Seal Beach Police officers are regularly dispatched. Right now, residents and businesses are not charged for the first or second false alarm. The third false alarm penalty was $55, which Beatley said didn't even cover the cost for having one officer respond. As a result, the penalty for a third false alarm was increased to $120.
Beatley estimated the new fee increases will generate around $300,000 in new revenue for the city. That increased revenue went toward helping decrease a projected budget deficit for the 2018-2019 fiscal year. The fee increases are based in part on Consumer Price Index fluctuations and "changes in staff cost" associated with delivering services, according to Beatley. "Even with these changes, many fees are still far below the cost recovery," Beatley said.
One of the fee increases adopted is raising the daily beach parking fee from $10 to $18. But that fee hike still needs approval from the California Coastal Commission. The city tried to raise the parking fee last year but a resident told the Coastal Commission about the plan and the city was forced to submit an application for the parking rate increase to proceed. The Coastal Commission deemed the first application was incomplete. Interim Community Development Director Crystal Landavazo said she's hoping "within the next month [staff] will have everything ready to resubmit."
Read Full Article Here: https://www.sunnews.org/council-approves-new-fee-increases-for-city-services/
Letters to the Editor: Thursday, June 14, 2018
By Cathy Goldberg
Inhumane abuse going on at our borders
First of all, I would like to say this is not a letter to debate the pros and cons of stricter or looser border enforcement – there are reasonable arguments on both sides. However, I hope my fellow Seal Beach citizens are aware of the inhumane abuse going on at our borders right now. Today was the last straw for me as I read of a despairing young man's suicide in his cell after being forcibly separated from his family.
This was obviously his last straw after a dangerous journey from Honduras in a desperate struggle to find a better, safer life.
Meanwhile, our current policy allows for the forcible separation of infants and children from their parents who are then sent to sometimes distant locations or held in holding cells that one senator likened to dog kennels. The children have been described as screaming and crying for their parents as they are removed. Try for a moment to imagine your own pain if this happened to your family. The utter lack of any empathy from key decision makers in this administration shocks me to the core.
All this from the same people who gather routinely to attend weekly bible study sessions at the White House. Can anyone imagine for just a moment how Jesus Christ would react it he suddenly appeared at one of these detention centers? Would he be giving a thumbs-up to our administration or would his reaction be more akin to how he handled the money changers in the temple?
Yes – I know they don't "have" to come here, but that does not in any way forgive this brutality. I encourage anyone who is shocked at this to join me in calling or emailing both of our senators – Feinstein and Harris – as well as Representative Rohrabacher.
Cathy Goldberg
Seal Beach
Dear Councilpersons Sustarsic and Varipapa
Thank you from all concerned citizens for your tough and rightful stance on the oil contract discussion and vote at Monday's council meeting.
To think that city management was willing to give up our deserved oil revenue to a person with little experience or proof of his statements is questionable. This process has not been transparent, why has it dragged on so long by our management? Why did Mr. Kirste not identify this large treasure chest of funds owed when he did have a contract with the city? Why did he wait to negotiate a third contract to his favor and then talk about funds owed to the city? Plus Mr. Kirste is the brother of Ms. Ingram's travel partner and the ones that our city manager and others have had numerous social engagements with over the past many years.
City staff should be performing the task of oil tax recoup like all other cities that have wells within their borders. We need not pay a very high commission to get what is ours. No other city uses this practice and we should not be the first.
On another note from the meeting, how many more critical financial errors is this council going to allow that are only being caught by one of our astute residents? In the business world, any CFO making these continual large reported errors would be sent home working on his/her resume' long ago.
Thank you for sticking up for the city and doing what is right Schelly, Mike and Robert.
Marc Loopesko
Seal Beach
Yearly Fundraiser: Truman Dinner 2018
August 25, 2018     5:30 p.m. – 8:30 p.m.
Dinner Keynote Speaker: Congressman Adam Schiff
Hilton Costa Mesa/Orange County, 3050 Bristol St. Costa Mesa
If you are interested in attending and can get a group of 10 people you can get tickets at a discounted rate of $160 person but must be bought by the table for a total of $1600. The benefit of buying a table is that one person at the table will get a VIP private reception ticket to meet Adam Schiff. These can be purchased now. Deadline is July 28th.
If you do not have enough to fill a table, let us know you are interested and there may be others, so DCSB might be able to fill up an entire table. Email: democraticclubofsealbeach@gmail.com
If you'd like to individually buy them, they will be $175. These are not available yet.
The DPOC is also looking for volunteers to help at the event. Please email KimA@OCDemocrats.org with your name, email and cell #. Tell her the DCSB sent you!
A MESSAGE FROM OUR DCSB VOTING EXPERT: NIA HARTMAN
Dear Voters, I have worked the last 22 elections and have some important insights I would like to offer.
First, during the most recent election I saw a drastic increase in people coming to the polling stations expecting to vote and being surprised to find that VBM (Vote By Mail) was printed next to their name on the roster.  They had to vote on provisional ballots.  The OC Registrar of Voters only has 3 ways to change to an absentee ballot: On-Line, Mail-In form, or DMV.  If you were surprised to find you were designated as an absentee voter please call the ROV at (714) 567-7600 and ask how your designation was changed.  The ROV will not know the extent of the issue unless voters call.
Second, if you are an absentee voter who wants to vote at your polling place, you must bring all the pages of your absentee ballot and the return envelope.  You must surrender both the ballot and the envelope to vote at the polls.  If you don't have both parts you will be required to vote on a provisional ballot.
Third, Orange County has a new policy that absentee ballots from other counties can be dropped off at OC polling places and will be delivered to the respective counties.  In the past ballots from other counties were not forwarded.
Fourth, it is time for each of you to step up and work the elections.  We are called Volunteers but we are actually paid $120/Clerk, $160/Inspector, $220/Coordinator.  Setting up election supplies pays $12.50/hour.  Tally operations pays $10/hour.  Go to OCVOTE.COM.
Nia Hartman
By David Siders (dsiders@politico.com) and Carla Marinucci (cmarinucci@politico.com) with Candice Norwood (cnorwood@politico.com)
— "California Considers Creating A "Fake News" Advisory Group," via CBS 13 Sacramento: SACRAMENTO (CBS13) – California is considering creating a "fake news" advisory group in order to monitor information posted and spread on social media.
"Senate Bill 1424 would require the California Attorney General to create the advisory committee by April 1, 2019. It would need to consist of at least one person from the Department of Justice, representatives from social media providers, civil liberties advocates, and First Amendment scholars." Story.
— Meanwhile, California is preparing to wrangle with the Trump administration over the issue in court. The LATime's Patrick McGreevy writes, "California is joining nine other states in filing a lawsuit against the Trump administration, alleging its family separation policy for immigrants in the country illegally violates due process, state Atty. Gen. Xavier Becerra said Thursday … The attorney general said Trump's executive order is "empty and meaningless" and that many children remained separated from their parents."
— "See what's on your California ballot this year," by SacBee's Dan Smith: "By the end of June, state and county officials will have determined which initiative measures will come before voters this fall." Story
— "No stamp, no problem: California lawmakers approve proposal for postage-free voting by mail," by LATimes' John Meyers: "If signed into law, Assembly Bill 216 would require county elections officials to send prepaid postage envelopes with ballots mailed to voters. Californians frequently fail to put enough stamps on an envelope, or simply send a ballot back without any postage. Some of those ballots are ultimately delivered by postal officials." Story
— "23andme donating DNA kits to help reunite migrant families," by Mercury News' Tatiana Sanchez: "The CEO of the popular DNA-testing company 23andMe has agreed to provide DNA kits to help reunite the hundreds of migrant families separated at the border in recent weeks, after Congresswoman Jackie Speier approached the Mountain View-based company with the idea." Story